Little Switzerland Cloggers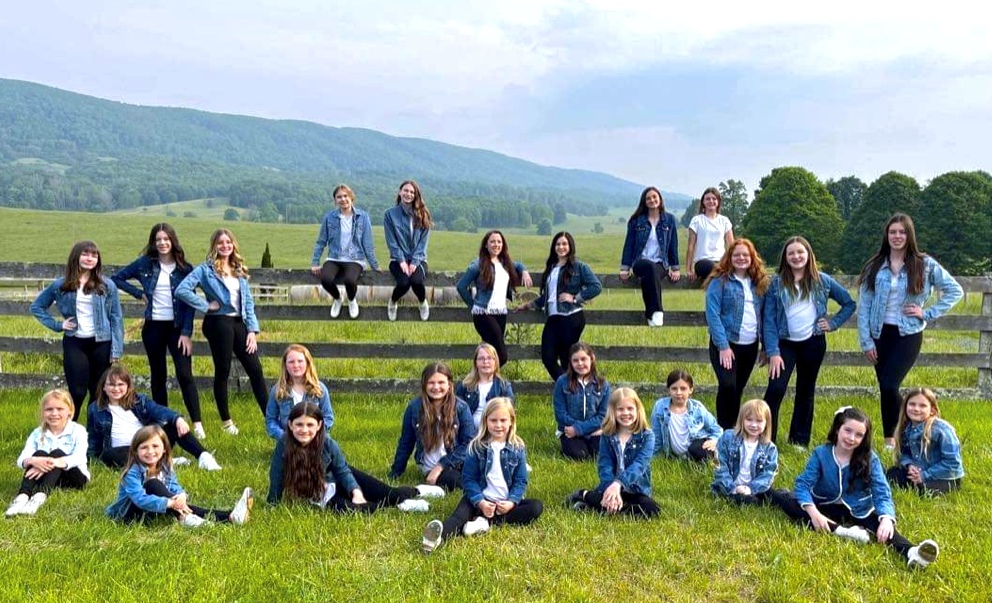 The Little Switzerland Cloggers are one of the oldest Clogging groups in the state and have performed at fairs, festivals, events, parties, and corporate events throughout Virginia and West Virginia. With a goal to have something in their shows for everyone, the group performs to a wide variety of music from bluegrass and country to oldies and today's top hits. Whether you're eight or 80, you will enjoy a Little Switzerland Cloggers' show. Plus, everything is 100% family-friendly but on a level suited for children through adult audiences.
Performances can be customized for any audience, event, or time frame. If your event calls for traditional dress and music, we can accommodate. Something directly suited for children? We can do that. A more contemporary performance for a corporate event? We've got you. Clogging is one of (if not the) most versatile dance forms and has grown considerably from the traditional stereotype of crinolines, petticoats, and Hee-Haw. (Though, that is still very important!)
Our dancers range from 6 to 40-years-old and consist of beginner-level students to award-winning, championship dancers including two All-American inductees. Dancers are well-trained in proper Clogging and dance technique and execution as well as appropriate body care, warm-up, and stretching.
The Little Switzerland Cloggers have been performing since 1985 and are still going strong. We would love to entertain at your event or an event near year. If you'd like to suggest an event or schedule a performance, please contact Director Dorothy Stephenson at dorothy.stephenson18@gmail.com or call (540) 468-2800.
Watch A Show!
| | | |
| --- | --- | --- |
| Sunday, March 19 | 2:00 pm | Highland County Maple Festival – Monterey, VA  |
| Saturday, April 29 | 12:00 pm | Spring Mountain Festival – Petersburg, WV |
| Saturday, July 29 | 6:30 pm | Momentum in the Mountains – Monterey, VA |
| Wednesday, August 30 | 6:00 pm | Highland County Fair Parade – Monterey, VA |
| Friday, September 1 | 7:30 pm | Highland County Fair – Monterey, VA |
| Saturday, September 16 | 10:30 am | Treasure Mountain Festival – Franklin, WV |
| Sunday, October 8 | 1:00 pm | Hands & Harvest Festival – Monterey, VA |
We are always adding to our schedule!
Check back for updates or
FOLLOW US ON FACEBOOK!